Directions how to come to Komiza - travelling by air, road or sea
From Split to Vis there is a ferry-boat every day, and from Vis to Komiza there is a bus directly after the ferry-boat.
From the bus station to our location is about 5-6 minutes by foot.

By air to Split:
Daily flights from almost all European countries to Split (centre of Croatian coast, Dalmatia).

By boat to Vis:
Vis island is connected by excellent ferryboats and catamaran speedboats with Split (and also Hvar-Stari Grad).
Split-Vis distance is up to two and a half hours (and around 5 euros per person). Very attractive and not expensive are ferryboat connections of Split with Italian Adriatic ports of Ancona, Pescara, and Bari. These summer journeys across the Adriatic (from Italy) or along the Croatian coast (from Dubrovnik, Rijeka or Zadar) are holiday experience itself. There are also numerous smaller companies connecting islands in the region.

By road or train:
You can come to Split. Take advantage of newly built highways throughout Croatia and frequent buses and trains connecting Split with the rest of land. Port on Vis is located in the main town also called Vis and is 10 km away from town of Komiza.
You can come with any kind of transportation to the ferry-boat port, since the train and bus station are in the intermediate vicinity. There is a direct connection from the airport to the Split harbour.
Show bigger map...
Means of transportation - timetables and prices
for the period 01.06. - 30.09.2012

the ferry boat schedule Split - Vis island and Vis island - Split


the ferry boat pricelist for passengers and vehicles


the hydrofoil schedule Split - Vis island and Vis island - Split
Related links
Click on one of the following links for:
Loading
Other useful links:
Bay view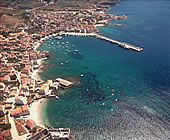 Local services
scuba diving in Komiza
- diving center "Manta"
- diving center "Issa"
hairdresser in Komiza
- salon "Zoky"

List of restaurants, wine cellars
and pizza places in:
Komiza
- konoba "Bako"
- konoba "Jastožera"
- fish restaurant
"Modra špilja"
- bistro "Jasmina"
- pizzeria "Charly"
- pizzeria "Hum"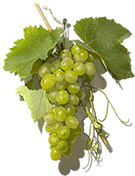 Vis
- tavern "Roki's"